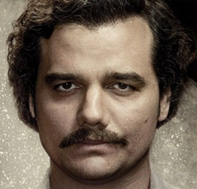 Establishing a great network without technology!
Today we talk of the best of the communications technology. A mix of multiple technologies has made the world a lot more connected and simpler to navigate. With powerful computing assets, hardware & software products, ease of accessibility, cognitive computing, automation, supply chain modules for retail, products, delivery tracking, etc. are making things easier for the day to day operations managing Billion Dollar worth of businesses, spread across several locations. However, between 1949 and 1993 (a duration of 44 years), when technology was still evolving the world actually witnessed one of the best optimized and effective delivery and distribution network / systems with efficient timelines, being managed by an individual who ran his show across several locations resulting in a massive business operation and personal wealth.

While one would hate to be talking about such business that is illegal and categorized as a criminal offence! After watching NARCOS I was curious and intrigued. The NARCOS ad on Facebook and other channels tells the story of the famous Drug Lord and how he built the empire, how he managed efficiently, how he tracked various aspects of business, how he was tracked by DEA and his enemies to the diminishing end days. You start watching the Season-1, Episode-1 for 55 minutes and you get addicted to know entire story. It captures your imagination in so many ways that you just don't leave it till you reach the very end of season-2. This non-fiction, Netflix Originals picturize's the rise and fall of Medellin (Columbia) drug cartel. All this circles around the Drug Lord "Pablo Escobar" and the Drug Enforcement Agency (DEA) of United States trying to catch him.

The massive execution and technology challenge!
How Pablo (Columbian Drug Lord) along with his Cartel, infiltrated US borders with a huge reach?
There were no GPS mechanisms….
No supply control and delivery technology….
Still crossed borders un-noticed through perfect route optimizations….
All managed with small and short coded paper slips….
Delivery timeliness with accuracy…that puts someone's life at stake….
Best of the Logistics management… Believe it or not? –This is the FACT.
Obviously very interesting! Is it not??? ONLY technology used was Satellite Communication!

Technologies Pablo would look at, if this was Today's world! A Few of them:
Route mapping and planning for within and outside city movements – End to End Logistics management for effective and minute visibility
Route congestion resulting in delivery delays and eventual death for not meeting timelines – Predictive and automated route planning software
Vehicle movement – App based solution with GPS tracking
Delivery delay alert and subsequent mapping – App based, Geo controlled real time alerts for checking actual delays to update
Alerts for delivery cancellation due to any risk – Comprehensive dashboard for alert notification
Avoid theft / misplacement of delivery boxes – RFID based solution stuck on all delivery boxes for remote tracking on a real time basis.
Shipment tracking and acknowledging receipt – Mobile based gadgets used as end device and money receipt acknowledgement.
Various SOS Alerts like police check post notification or any raids – GPS tracking for various routes and end devices sending alerts with single touch device.

If a human could do it then, where will the world be with all the technology in the next 3 – 5years?
There are several technologies available today which were not available those days like geo-fencing, geo-coding, route planning and real time tracking software, supply chain management, etc. Non- availability of these solutions during those times still provided cartel the defined success in smuggling the illegally traded drug.

However, this still sends triggers to our minds that more and more research needs to be done, due to various scenarios still not getting tracked and works purely on mental calculation, locational knowledge and guess work and may be luck. In the right direction of thinking of managing such a business by Pablo, he was by far the best in terms of Logistics management.

(Disclaimer: While we all sincerely condemn the unlawful and illegal deed, this article should be read for the analogy between past efficiencies and current technology, This is NO Promotion and warns everyone of getting involved in such activities.)

Image Source: https://www.phliks.com/wp-content/uploads/2016/06/narcos-season-2.jpg